Durian is well-known for its unusual and intense flavour, which has been described as a combination of sweet and savoury with a distinct scent. The use of high-quality durian puree ensures that the baked goods have a true and deep durian flavour, which improves the overall taste of the goods.
Photo Credit : Best Durian Delivery / Facebook
The "best" durian puree is subjective and may differ depending on personal preferences. High-quality durian puree ensures that the flavour is consistent and homogenous throughout the baked goods. This assists bakers in maintaining the desired flavour profile in their desserts and guarantees that every mouthful includes the distinct durian flavour. When seeking for high-quality durian puree, be it all-time favourite Mao Shan Wang puree or classic D24 puree, there are a few general criteria to consider.
Key factors for best durian puree
Durian quality
The trick to making a delectable durian puree is to start with high quality durian flesh. Look for purees prepared from premium-grade durian, which should be fresh and ripe, with a strong, rich aroma.
Purity
The best durian puree should be free of additives and preservatives, enabling the durian fruit's inherent flavour and aroma to show through.
Texture
The perfect durian puree should be smooth and creamy in texture, allowing it to be easily incorporated into a variety of dishes and uses.
Packaging
Puree made straight from durians should be packaged properly to protect its freshness and avoid contamination. In order to preserve the puree's quality, take into account solutions with airtight and resealable packaging.
Versatility
A decent durian puree should be versatile enough to be used in a variety of cuisines, desserts, beverages, or as a topping for ice cream or pancakes.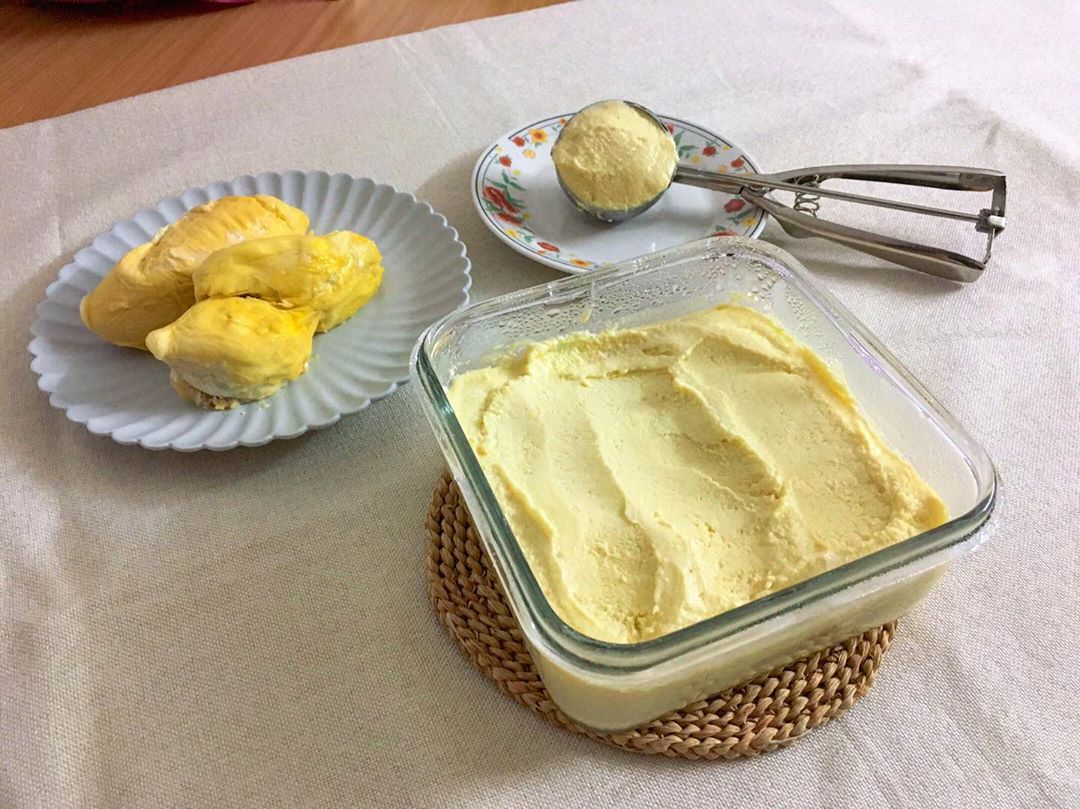 Photo Credit : Eatbook.sg
Brand reputation
To determine the reputation of the company making the MSW/D24 puree, spend time to go through customer's testimonials and recommendations before order durian puree online.
| | |
| --- | --- |
| Popularity Ranking in SG | Type of Durian Puree |
| #1 | Mao Shan Wang |
| #2 | D24 |
| #3 | XO |
Rule of thumb – Sample first before bulk purchase
It is crucial to be aware that opinions on the flavour of durian can vary widely, with some people praising its distinctive flavour while others finding it overpowering. If you have never explored further with durian puree in your cooking or baking, it would be a good idea to sample some before buying durian puree online in larger quantity.
To get your durian puree delivered to your doorstep, order online and enjoy Free Delivery for purchase $100 & above.
100% satisfaction guaranteed!