Introduction
Want to choose durian delivery that suits your needs at best pricing? Check out each platform's satisfaction guarantee so you would have worry-free experience with buying durian online.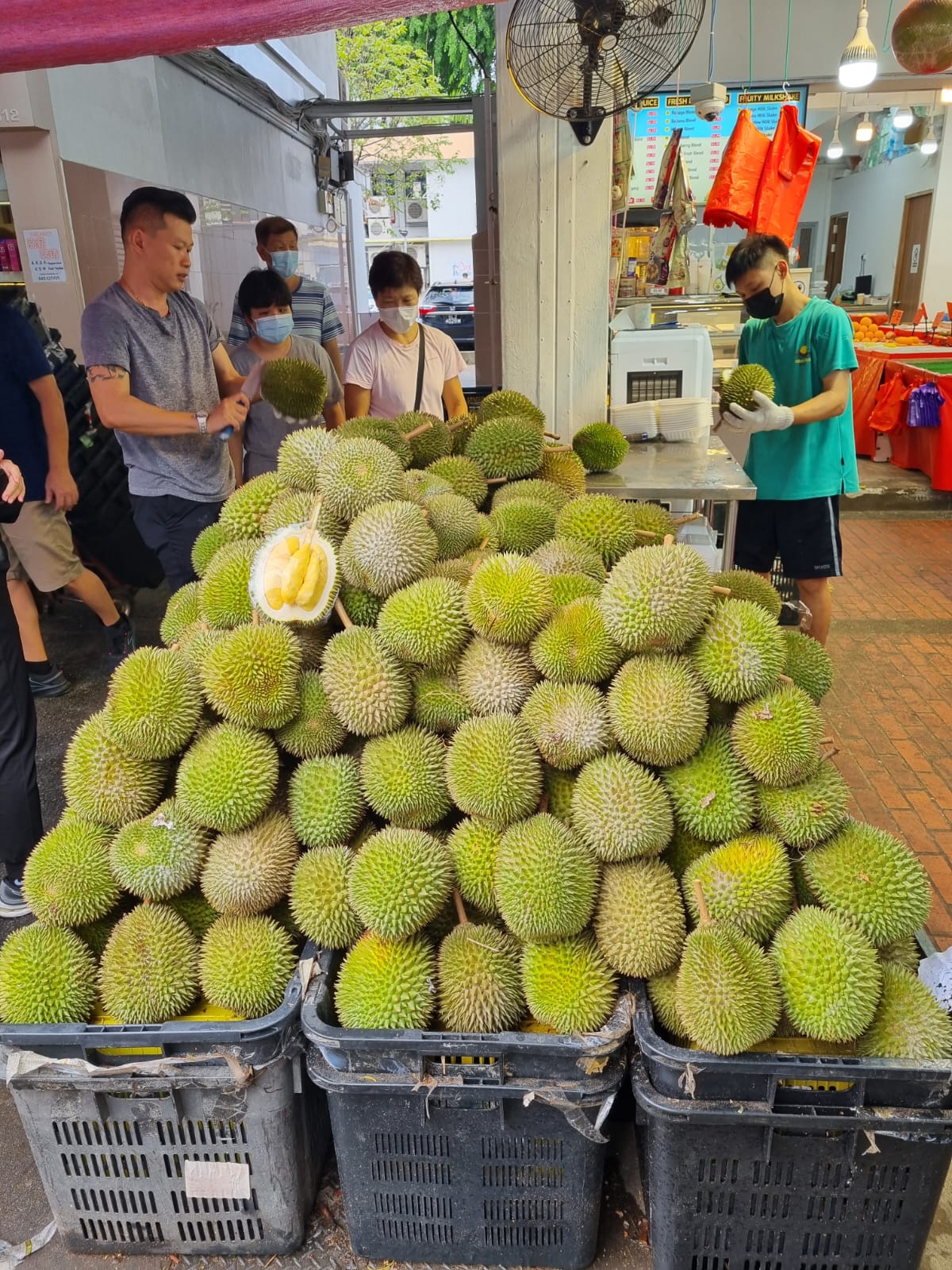 Who can resist the sight of a mountain of durians? Not most of the durian fans for sure.
The first question that would pop in mind is how good the price is. The next question would be the type of durians available. Lastly, we would be wondering if they are creamy, sticky and bittersweet.
All these apply when we are engaging durian delivery service. When one couldn't touch the flesh or try a seed to check for quality, we have to rely on reviews given by customers or word of mouth as first-time buyer.
Here are top 3 durian delivery service in Singapore.
1. Best Durian Delivery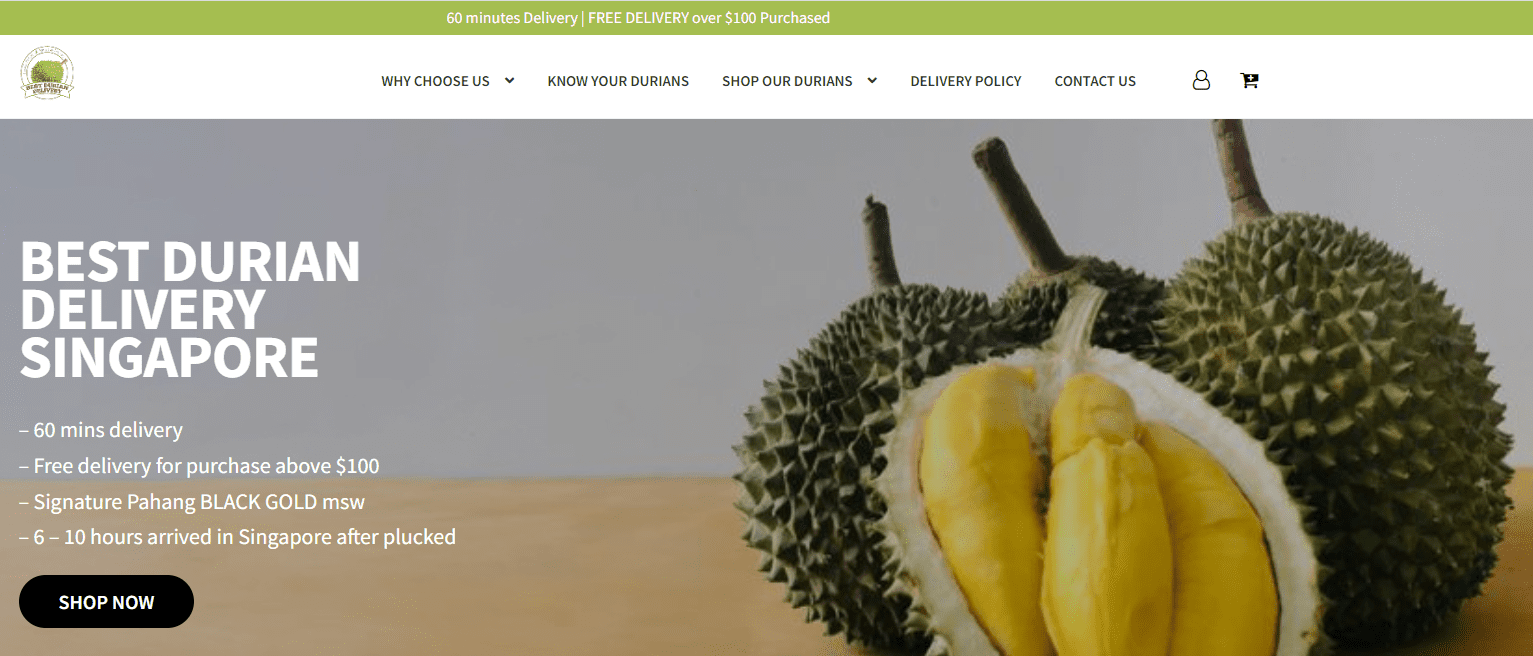 Best Durian Delivery is known for its strong principle in providing the best to customers as they believe in delivering the best. Their stringent quality control ensures that only the best quality is sent out. This online seller takes pride of its very own signature Black Gold Mao Shan Wang which comes from their durian plantation in Raub, Pahang.
Website : https://duriandelivery.net
Facebook : facebook.com/duriandelivery.net
Instagram : instagram.com/bestduriandelivery
Retail Store : Not available
2. Durian Express Delivery
At Durian Express Delivery, nothing else matters aside from customer satisfaction, be it the taste & quality of durians or the overall buying experience. They are the only durian seller to have a dedicated customer satisfaction department to help serve durian lovers better. Check them out for wide varieties of durians from premium Black Thorn to classic D13 durians.
Website : www.durianexpressdelivery.com.sg
Facebook : facebook.com/Durianexpressdelivery
Instagram : instagram.com/durianexpressdelivery
Retail Store : 82 Marine Parade Central #01-614 (S)440082
3. Durian 36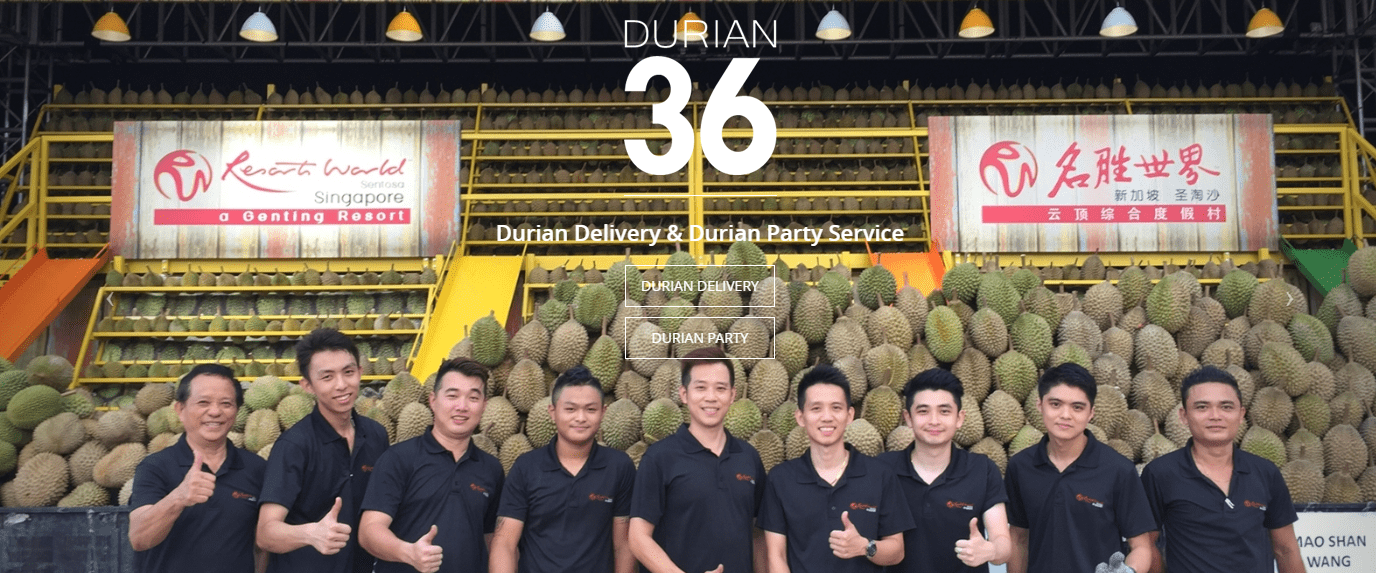 One of the best durian stores in Geylang, this seller has expanded beyond just physical store so they can cater to increasing demand for durian delivery.  They are also recognized as durian party, event or buffet provider. Their best selling durians include Musang King and XO, a premium alternative to the ever-so-popular MSW.
Website : www.durian36.com
Facebook : facebook.com/durian36sg
Instagram : instagram.com/durian36sg
Retail Store : 608 Geylang Road Lorong 36 (S)389547
How it gains popularity – a shift from walk-in to online delivery service
A research by Mordor Intelligence has revealed that Covid-19 had brought about positive impact on fresh durian market. Not only has the demand for fresh durians increased globally, durian delivery service has since gained popularity in Singapore. More and more durian sellers have decided to sell durian online so the locals could still get their hands on this irresistible fruit.
While traditional roadside stalls like Combat Durian, Dempsey Durian, 99 Old Trees and Ah Seng Durian still have their strong presence as reputable durian sellers, most durian lovers have accepted the concept of having durians delivered to their doorstep.  Wait no more! Order your fresh durians online before the season is gone for good.