Why BEST Durian Delivery Singapore?
Our folks have been in this dedication for more than 50 years back in the 1960s, loving the tastes, smell and sometimes the hustle of getting the best bites out of the many "KAMPUNG" durians from the past. And if you do not know...there are no special durian names back in the early days to recognise the taste for our likings until the late 1970s or 1980s. "Hybrids or clones" of "Original" durians started to cultivate due to demands. The durian farmers from Penang started to give designer names to individualise the many types of such notorious-looking fruits. Since then designer brands like D24, D101 and Musang King burst into the scene from time to time, Black Thorn being the latest addition. And the trend to hunt durians down by their taste started back then till now.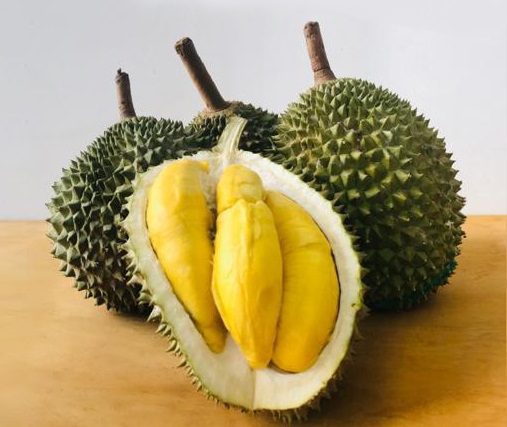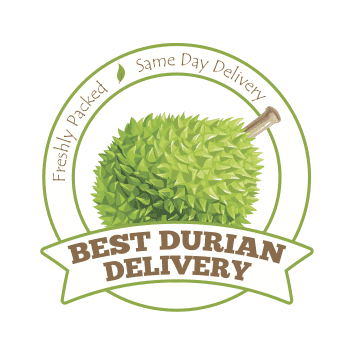 Let's brush aside the many stories of DURIAN's KINGS. In reality, almost every durian farm has their own crop of trees to supply Mao Shan Wang (MSW). But what is important? The BEST Durians do not necessarily be found only from their origin. Like "Red Prawn" durian for instance, it is widely believed to have originated from one of Penang's kampung. The original durian can be as small to only contain one pip. How can "Red Prawn" hunters have enough of it? This explains why there are so many hybrid durians today.
The strongest factor to give the BEST recognition of a good durian will be the age of the tree bearing the brand of durian.
Here in BEST Durian Delivery Singapore, we want to share to you what should be the most important points for durian lovers to know before they buy their durians.
1) Knowing your favourite durian's taste
2) Honest and experienced durian sellers that will tell you the grade of your selection
3) BEST PRICE ALWAYS depending on the grade of your selection
4) BEST consumer experience. MONEY BACK GUARANTEE!
Today we urge durian lovers to learn to spot their shenanigans and avoid disappointment from dishonest durian sellers.
Finally it is time to express our "LOVE" specially to you.
Our very own signature BLACK GOLD MSW from Raub, Pahang. It is one of the oldest towns in Pahang and it is a well-known location today that produces the BEST Mao Shan Wang (MSW). Our stringent quality control and growing methodology ensures that no preservatives, artificial colours or flavours are added. Coupled with our internal processes and controls, we ensure that only the purest and tastiest of durians reach our customers.
You deserve the BEST, we deliver the BEST.